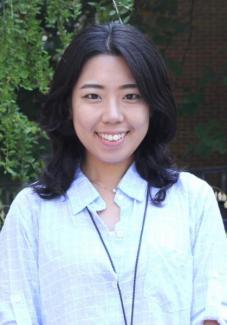 Department of Chemistry
University of Georgia
ONLINE ONLY
Non-small cell lung cancer (NSCLC) is diagnosed in 187,000 people each year in the United States. Radiation therapy (RT) is a standard care for most patients. However, the maximum radiation dose is limited to ~60-70Gy due to severe side effects such as neutropenic fever and Grade 3 esophagitis.
To overcome this limitation, radiosensitizing agents, such as cisplatin and etoposide, are often used with RT. However, the conventional radiosensitizer often cause side effects such as hematologic toxicities, emesis, amplified esophageal toxicities, and increased risk of radiation pneumonitis. Therefore, it is desired to develop a radiosensitizer which can enhance RT while minimize the toxicity to normal tissues. One promising category of radiosensitizers is high-Z element nanoparticles (HZNPs). HZNPs afford a strong photoelectric
effect that produce cytotoxic photoelectrons and Auger electrons. One of the prospective elements for HZNPs is Gadolinium (Gd). Gd is a high-Z element with atomic number of 64, and gadolinium chelates are widely used T1 contrast agent in clinical MRI. Therefore, by combining radiosensitizeing effect and magnetic property of Gd, HZNPs made with Gd should be able to be applied to imaging guided radiation therapy.
With this prospective, we proposed a novel, 3nm Gadolinium doped carbon nanoparticles (Gd@Cdots) as a radiosensitizer. Possessing high-Z dopants, Gd@Cdots can efficiently enhance radical production under irradiation. Moreover, since carbon is a biologically inert, metal leakage is efficiently prevented which can reduce the risks of systemic toxicity. The in vitro and in vivo study with non-small cell lung carcinoma (NSCLC) models suggest that Gd@Cdots can significantly sensitize cancer cells to radiation therapy, without causing normal tissue or hematologic toxicities.