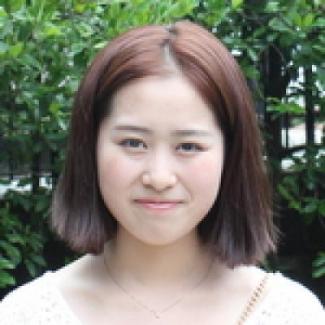 Graduate Student, Department of Chemistry
University of Georgia
ONLINE ONLY
Photodynamic therapy (PDT) is a relatively new cancer treatment modality where light is used to activate photosensitizer molecules to produce toxic radicals.1 Recently, PDT is found to induce anticancer immunity while killing cancer cells. However, the immunity is often not strong enough to prevent systemic tumor control or tumor recurrence.2
To overcome this challenge, anti-cancer immunotherapies are often combined to improve therapeutic efficacy.3 However, the success of combinational therapy with immunochemotherapy and PDT is impeded by the lack of strategy to effectively co-delivery two therapeutics to the tumor at a desired rate. Therefore, we developed a novel composite nanoparticle carrying both a photosensitizer, zinc hexadecafluoro-phthalocyanine (ZnF16Pc), and an immune checkpoint inhibitor NLG919 for simultaneous PDT and immune checkpoint blockage therapy at an optimal rate. Specifically, ZnF16Pc was encapsulated into ferritin protein cages, which were decorated, as small satellites, onto PLGA polymer nanoparticles loaded with NLG919 that was used as indoleamine 2,3-dioxygenase (IDO) inhibitor for reversing tumour immune suppression.
We tested this approach both in vitro and in vivo in murine B16F10 syngeneic tumor models. We found that the treatment caused excellent tumor suppression while eliciting a strong anticancer immunity that effectively prevented tumor relapse. All of the PPF NPs treated survived animals rejected a second inoculation with live cancer cells, confirming the enhanced immunity.
1. Zhen, Z.; Tang, W.; Guo, C.; Chen, H.; Lin, X.; Liu, G.; Fei, B.; Chen, X.; Xu, B.; Xie, J., Ferritin nanocages to encapsulate and deliver photosensitizers for efficient photodynamic therapy against cancer. ACS Nano 2013, 7 (8), 6988-96.
2. Wachowska, M.; Stachura, J.; Tonecka, K.; Fidyt, K.; Braniewska, A.; Sas, Z.; Kotula, I.; Rygiel, T. P.; Boon, L.; Golab, J.; Muchowicz, A., Inhibition of IDO leads to IL-6-dependent systemic inflammation in mice when combined with photodynamic therapy. Cancer Immunol Immun 2020, 69 (6), 1101-1112.
3. Chen, Y. C.; Xia, R.; Huang, Y. X.; Zhao, W. C.; Li, J.; Zhang, X. L.; Wang, P. C.; Venkataramanan, R.; Fan, J.; Xie, W.; Ma, X. C.; Lu, B. F.; Li, S., An immunostimulatory dual-functional nanocarrier that improves cancer immunochemotherapy. Nature Communications 2016, 7.