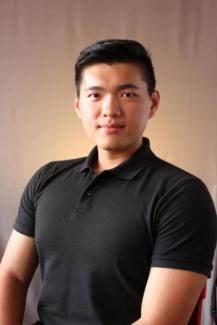 Graduate Student, Department of Chemistry
University of Georgia
ONLINE ONLY
Phorbol, a Tigliane natural product first isolated in 1934 by Dr.Flaschenträger and Dr. Wolffersdorff, drove 17 research groups to develop the synthesis of it for over 30 years and report over 40 synthesis papers because of their potent biological activities to promote the tumor by activation of the protein kinase C and the anticancer activity.  The structure of the phorbol, first determined by Dr. Heck in 1967, was a congested tetracyclic skeleton with both cyclopropane cis link to a fully asymmetric center ring. Among all the functionalities, the trans diol on the trans-fused C/D ring is the most challenged functionalities throughout the history of the synthesis. In this seminar, a variety of strategies toward the synthesis of the phorbol and the detailed transformation regarding the chemo-, regio-, stereoselectivity control would be discussed, from the first synthesis of the phorbol skeleton and the first synthesis of the racemic phorbol by Dr. Wender to the first asymmetric concise synthesis of the (+)-phorbol by Dr. Baran in only 19 steps.
Wender, P. A. et al. J. Am. Chem. Soc. 1987, 109, 4390–4392.
Wender, P. A. et al. J. Am. Chem. Soc. 1990, 112, 4956–4958.
Cha, J. et al. J. Am. Chem. Soc. 2001, 123, 5590–5591.
Shibasaki, M. et al. Tet. Lett. 1995, 36, 1067–1070.
Baran, P. S. et al. Nature 2016, 532, 90–93.
Page P. C. B. et al. Synlett 2002, 4, 583-587.
McMills M. C. et al. Tet. Lett. 1994, 35, 8311-8314.
Evans. D. A. et al. Org. Lett. 2013, 15, 3330-3333.
Li P. et al. Org. Lett. 2014, 16, 2288-2291.
Little R. D. et al. Tet. Lett. 1990, 31, 1377-1380.
Harwood L. M. et al. J. Chem. Soc., Perkin Trans. 1 1999, 913-921.